Disclosure: This post may contain affiliate links, which means we may receive a commission if you click a link and purchase something that we have recommended. While clicking these links won't cost you any extra money, they will help us keep this site up and running! Please check out our disclosure policy for more details. Thank you for your support!
We all love finding things that make life a bit easier right? Things that can simplify or streamline everyday processes or even make them more enjoyable. The same holds true for blogging. I am all for any tips, tools, or resources to make blogging easier, faster, or more fun. Here are a few resources that I think are worth checking out.
5 Awesome Resources to Make Blogging Easier
I am actually currently typing this blog post inside Google Drive. I used to do it right inside of WordPress or in Microsoft Word, but I had one too many facepalm experiences where something would happen (like my computer freezing or restarting to do an update)  and I would lose everything. Even though I am pretty good about saving my work every few minutes, sometimes I am just in the zone when disaster strikes and losing even just the last five or 10 minutes of writing can be a huge slap in the face. However, Google Drive saves your writing as you type, so you don't really have to worry about losing your work. And, as an added bonus, you can access it from anywhere. So if you want to write without the stress of possibly losing your work, I highly recommend Google Drive.
Do you ever wonder whether or not the topics that you want to blog about are worth your time? Perhaps you're struggling to come up with ideas that will actually engage your audience. If you worry about these types of things, that's good! It means that you know having great content for your readers is really important. One great way to figure out what people are actually reading and talking about is to use BuzzSumo.
I love to use BuzzSumo to check out what my competitors are talking about and how their audiences are engaging with that content. Even if you are just using the free version, you can still get some pretty good info. You can type in either a topic (such as parenting) or a specific domain (such as www.parents.com) and then see the most popular posts over various ranges of time and how much engagement the posts have gotten across social media. This can be a great way to brainstorm some topics that you could talk about on your blog.
Even further than that, when you use the Pro version, you can see data like average shares by network, average shares by content type (how-to, list, etc), total shares by day published, and average shares by content length. It can also be a great way to check how your content is performing. Overall, it's a great tool to have in your arsenal.
Since becoming more serious about blogging, I have become more interested in graphic design, especially since realizing the importance of visuals in blogging. I admit that I am highly intimidated by Photoshop, though. I opened it up once, looked around, felt my brain fry a little bit, and then exited out of it with a big fat "NOPE". It was too overwhelming for me. I didn't even know where to start.
A lot of people do some really amazing things with Photoshop, but I fear that I just won't be one of them. That said, I still wanted to be able to create some graphics on my own. I've used quite a few design programs since then and they were cool. Especially the ones that are mostly free. However, the one that has completely blown my mind is Designsta. The thing I love about Designsta is that it sets you up with a ton of fully customizable templates in addition to allowing you to work your magic from scratch – which means it's great for novices and pros alike.
The things that I think really sets it apart are the monthly training bundles and the Facebook community where you can get feedback from not only other Designsta users, but from the creator, Louise Clark. If you are looking for a way to learn some graphic design skills and get feedback from others before publishing it, this could be perfect for you. I use it to create blog images, call-to-action buttons, printables, planners, rate sheets, and so much more. It's pretty cool!
I will be the first to admit that learning about search engine optimization (SEO) isn't easy for me. Nor is it something that I want to spend a lot of time studying. However, I realize that SEO is important. Having my blog posts optimized means that there's a much better chance that my ideal readers can find me while they are out navigating the world wide web, which means I had to find some way that I could get the basics down without having to bang my head up against the wall.
The solution for me (and many other bloggers) has been Yoast SEO. This plugin is super easy to install and use. It is basically a checklist of all the little things you can do to make sure each blog post is search engine optimized before you hit publish. As long as you can read and follow directions, you can become a pro at using this plugin to make your blog posts better. Eventually, you will be doing it all automatically, which means that you're learning SEO!
Please note that it is NOT necessary to pay for the premium plugin. The free version is great! Also, for help getting set-up, I highly recommend reading the Yoast SEO Tutorial. The plugin is not hard to use, but it definitely helps to make sure you get it set up correctly from the very beginning!
Sometimes we all wish that we could delegate some blog tasks, but we don't always have a ton of extra money set aside to hire someone to do it for us. However, for one-off projects, one great resource is Fiverr. Fiverr is an open marketplace that connects you with creatives from all types of fields. You can go there to find people to help you with all types of projects, with prices starting as low as $5. The type of work that you can get done on Fiverr is pretty amazing. You can get videos, marketing, graphic design, and more. I highly recommend checking it out!
Looking for even more resources to make blogging easier? Here are some of our favorite tools: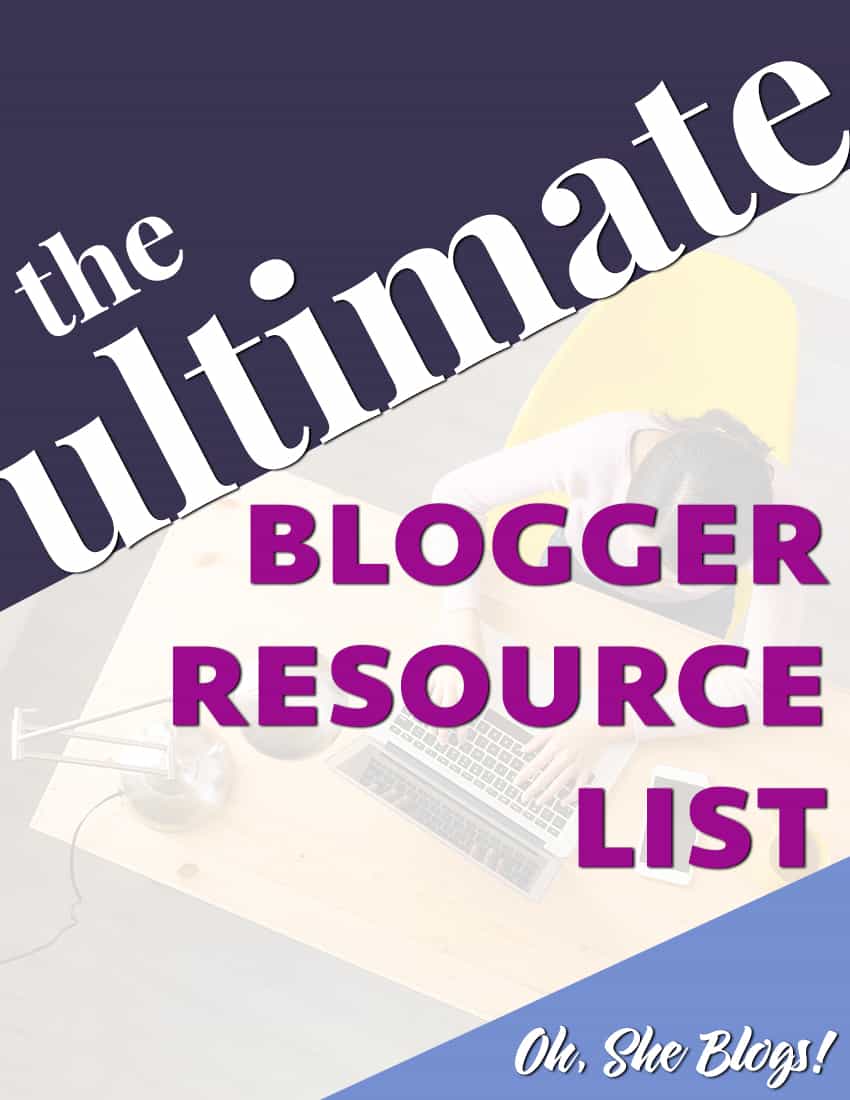 Do Tell: There are so many great blogging tools out there. What are some of your favorite resources to make blogging easier?

Tiffany Hathorn is the blogger/wordsmith at
Single Mommy Warrior
, where she talks about life as a single WAHM. She is mom to a 5-year-old superhero. When she is
not working with clients
on creating engaging content for their brands, she can be found hanging out with her son, working on her novel, or engaging in Netflix binges.

Latest posts by Tiffany Hathorn (see all)