Disclosure: This post may contain affiliate links, which means we may receive a commission if you click a link and purchase something that we have recommended. While clicking these links won't cost you any extra money, they will help us keep this site up and running AND keep it ad free! Please check out our disclosure policy for more details. Thank you for your support!
The day after Thanksgiving, Black Friday, is the biggest shopping day of the year. Retailers tend to offer huge discounts and many people head out to the stores (or shop online) in hopes of snagging the best deals on their holiday gifts.
I'm not going to lie: I typically use Black Friday as an excuse to stock up on things that I know I NEED because I don't want to be pressured into buying extra junk just to snag a discount or get something for free. I don't skimp on gifts; I just don't typically go gift shopping on Black Friday.
If you're anything like me and want to treat yourself to something fun over this long holiday weekend, I found a slew of blogging-related deals that are definitely worth checking out. Whether you're looking for a new web host, want to learn more about StumbleUpon or Google Analytics, or want to invest in some new design tools, here are some Black Friday deals for bloggers you won't want to miss.
Black Friday Deals for Bloggers
Stock up on design goodies for just $10
I buy everything from Creative Market. They're the best for things like fonts, stock images, graphics, and even blog themes. I spotted a couple of Black Friday deals on the site but this one might be the best: 74 products for just $10! The bundle includes 11 fonts, 2 PowerPoint templates, 1,000+ stock images and textures and much more.
---
Starting putting Google Analytics to work for you!
I included Dominate the Search Engines Using Webmaster Tools by Kelli Miller and Crystal Vantassel-Lopez in my list of gift ideas for bloggers because it's the single best guide I've come across that not only explains the ins-and-outs of Google Analytics, but also how to translate that data into increased traffic to your website.
This guide typically costs $55, but right now you can save 20% with code "save20" and get the guide for $44. This offer is valid through November 28, 2016. Also… the code is valid for their entire shop, just in case you see anything else that interests you!
---
Pick up a lifetime subscription to this Instagram scheduler for just $25
I'm currently using MassPlanner to schedule some of my Instagram posts, but before that I was using Grum.co and I HIGHLY recommend it if you're looking for an easy way to plan out and post to your Instagram account from your computer.
Grum is one of the few Instagram schedulers that will actually let you set a date and time and then automatically post on your behalf so you don't need to worry about missing the notification on your phone.
Typically Grum costs $9.95 per MONTH for up to two accounts, but with this fab Black Friday deal from AppSumo you can get LIFETIME access to Grum for just $25! This offer is only valid today, November 25, 2016.
---
Improve your Instagram game by learning how to target your ideal audience using hashtags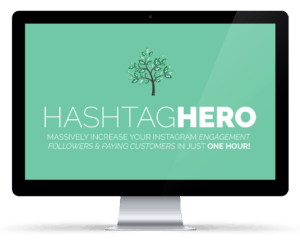 If you haven't heard of her, Alex Tooby is a bit of an Instagram expert. You can find her at her successful Instagram account, Men and Coffee, and also running the successful Facebook group, Instagram Marketing Mastermind. She put together a couple of Instagram courses and is offering one of them, Hashtag Hero, at a discount over the holiday weekend.
Hashtag Hero includes:
The Know Your Audience Workbook (get comfortable with who you're targeting before we even start on hashtag selection)
Official Training Video (one hour of practical training that you can implement right away)
The Hashtag Hero FAQ & Popular Topics Video (learn the answers to the most common hashtag questions, plus some fun tips & tricks)
The Hashtag Hero Official Workbook (make the most of this training by tracking what you've learned and found along the way)
PLUS
The Hashtag Hero VIP Support Group (a priceless addition where you can connect with Alex Tooby and other students of the course. This is the perfect place to ask questions, share your wins, connect with like-minded individuals and get one-on-one support from me!)
Hashtag Hero typically costs $99, but through November 28, 2016, you can get the course for $75. (Note: The everyday price of this course will go up to $149 in early 2017 so this might be the cheapest it ever costs.)
---
Get domain names, web hosting and more and save up to 98%
Save up to 98% on domain registration, website hosting, and SSL certificates via
Namecheap
! Deals will go live throughout the day on November 25, 2016.
---
Save 35% on lead forms
OptinMonster makes it easy to create lead forms, and test them to see which works best… without needing to hire a developer! OptinMonster is offering an
exclusive 35 percent discount
from November 22nd to November 30th, 2016. This discount is available for new customers only. Use code "BF2016" to receive the discount. Plans start at $9/month.
---
Enjoy a 70 percent discount on one of the best budget-friendly web hosts
SiteGround is one of the only hosting options I recommend to bloggers. I adamantly believe that
Bluehost sucks
and bloggers should run the other direction. SiteGround offers similar pricing but has a much better reputation, which translates to tangible benefits like much less downtime.
Thanks to the SiteGround Black Friday Sale, you can get hosting for as little as $2.95 per month (just $35.40 a year)!
---
Want to master this social sharing site? You need this guide!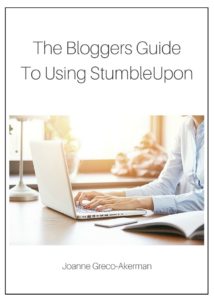 I don't "know" Joanne Greco-Akerman but we are in a few Facebook groups together and I can tell you one thing: She REALLY knows StumbleUpon. In fact, she's one of the few bloggers I've encountered who I would say is anything close to being a StumbleUpon expert.
I frequently see people say they want to learn more about using StumbleUpon, the ultimate social sharing site, and if that describes you then I highly recommend picking up Joanne's book, The Blogger's Guide to Using StumbleUpon. This quick read will teach you concrete strategies for using StumbleUpon to drive traffic to your blog.
This StumbleUpon guide costs just $15 normally, but enter code "thankyou" at checkout to save 50 percent and pay just $7.50!
---
Lara Casey's PowerSheets are an inspirational goldmine, and right now you can get them for less
I recently included Lara Casey's PowerSheets in my list of gift ideas for bloggers. This motivational workbook will help you accomplish whatever your goals may be. I bought them last year and LOVED them so much that they inspired me to finally take the plunge and launch this site.
This holiday weekend you can grab Lara Casey's "Your Best Year Yet" Holiday Bundle – an $81 value – for $65. The holiday bundle comes with the PowerSheets, Make It Happen by Lara Casey (a great book!), and The Best is Yet to Come print in Gold Foil.
Join the List!
Register now and you will get access to our EXCLUSIVE (and free!) list of 100+ companies that will help you make money from our blog. You'll also be able to join our private Facebook group and receive the occasional email update.
Win-win-win!

Lisa Koivu is the founder of Oh, She Blogs! A seven year blogging veteran, Lisa can also be found posting shopping deals and steals at
ShopGirlDaily.com
. In her free time (ha!) she is also a freelance writer who has written for About.com and U.S. News.

Latest posts by Lisa Koivu (see all)